Welcome to ACTA - Working for You!
Who we are: 
Air Conditioning Trade Association (ACTA) is a non-profit, contractor member association. We serve free enterprise non-union HVAC, Mechanical, and Service Contractors, as well as their employees and the industrial suppliers that service them.
What we do:
ACTA specializes in training in the HVAC industry through its state- and federally-approved Sheet Metal Apprenticeship Program, Service Technician Training, and other industry related training...for both contractor employees and individuals. 
About ACTA: 
Since 1972, ACTA has had one goal: "To promote free enterprise Sheet Metal and HVAC Contractors".
ACTA members are united in their commitment to the ideals of free enterprise, fair and open competition, less government, increased quality training opportunities, and the awarding of contracts to the lowest responsible bidder.
ACTA assists contractors by providing HVAC Sheet Metal classes, Service Technician classes, and EPA Certification testing. These services provide contractors with well trained employees to help create a competitive workforce.
If you would like more information about our services or would like to be added to our email list, please click "contact us" below.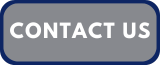 ---
California Mailing Address

:
1112 N. Main St. #386
Manteca, CA 95336
●
South Carolina Mailing Address

:
136-4 Forum Dr. #161
Columbia, SC 29229
Upcoming Classes
Forman / Supervisor Class (11 weeks) - January 16, 2024 | Tuesdays 2-4p (pst)/5-7p (est)
Intro to Sheet Metal Part 1 (6 weeks) - January 15, 2024 | Mondays 2-4p (pst)/5-7p (est)
Intro to Sheet Metal Part 2 (6weeks) - March 4, 2024 | Mondays 2-4p (pst)/5-7p (est)
Intro to Sheet Metal Part 3 & 4 - Coming Fall 2024
EPA 608 Prep Class - May 6-7, 2024 | 1-3:30p (pst)/4-6:30p (est)
EPA 608 Prep Class - November 4-5, 2024 | 1-3:30p (pst)/4-6:30p (est)

Upcoming EPA 608 and NATE Testing Dates
Online Testing Dates (EPA Only):
February 13, 2024 - 9a (pst)/Noon (est)
May 14, 2024 - 9a (pst)/Noon (est)
August 13, 2024 - 9a (pst)/Noon (est)
November 12, 2024 - 9a (pst)/Noon (est)
In Person Testing Dates:
(located at our Manteca CA office)
January 16, 2024 - 10a (pst)
June 11, 2024 - 10a (pst)
October 15, 2024 - 10a (pst)

Spotlight & News